In the first installment of 15 Men Who Blog, I included people such as Brett McKay, Tim Ferriss, The Minimalists, Richard Branson and several others. (Read the post here.)
Knowing there are many men who are blogging or have their own website who are working to help support and empower other men, I knew there would have to be a 15 Men Who Blog Part 2. I reached out to my readers to ask for suggestions and they…you…came up with some good ones. I received many ideas through the comments and on my Twitter page. Thank you.
Two questions came up again and again- Why are there no women on the list? and Why isn't Tony Robbins on the list?
There are no women on the list because the list is 15 MEN who blog. There are already many articles about women who blog. You can find them easily with a quick Google or Bing (AKA Yahoo) search. "But that makes you sexist", said more than one person. No more so than the woman who writes about other women who blog. How is it different? It is not. Women working to empower other women is no different than men working to empower and uplift other men.
The other question was why I left Tony Robbins off the list. I would love to say there was a reason such as it gave me an excuse to write Part 2. Frankly, I did not know he had a blog until a reader told me. (Sorry Tony. I am on it now.)
And so without further ado, below is a list of 15 men who blog that you should be following to help you step up your game. In no particular order I give you…
15 Men Who Blog That You Should Follow Part 2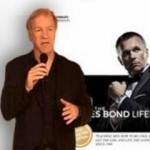 Paul Kyriazi
Paul Kyriazi wanted to be a movie director since age eight when he saw 'The Making of 20,000 Leagues Under the Sea' on Disneyland TV. He went from 16mm award winning karate-action films in film school to 35mm Panavision feature films by age 25. His sixth feature film, 'Omega Cop' starred Adam 'Batman' West, Troy Donahue & Stuart Whitman.
Paul recorded his novels 'McKnight's Memory' & 'Rock Star Rising' as full-cast audio-books with movie stars such as: Rod Taylor, Robert Culp, Nancy Kwan, David Hedison & 18 more. He added film-quality effects & music making them 'audio-movies'.
Recently, his comedy-action movie 'Ninja Busters' was re-discovered at a film festival and now playing in selected theaters and just out on blu-ray. In 1998, he created the original 'How to Live the James Bond Lifestyle' that shows men how to find their individuality and make life an exciting adventure. The SPECTRE version is available here on Kindle. Paul's blog includes both his James Bond Lifestyle information, stories of successful entertainers and his adventures and life lessons learned in the movie business.
Website: https://paulkyriazi.wordpress.com/
Twitter: https://twitter.com/bondlife
Facebook: https://www.facebook.com/paul.kyriazi
Gary Vaynechuk
Gary Vaynerchuk is an entrepreneur, investor, author, public speaker, and internet personality. Vaynerchuk immigrated to the U.S. in 1978, and moved with his family to Edison, New Jersey. After graduating from Mount Ida College in Newton, MA, he transformed his father's Springfield, New Jersey liquor store into a retail wine store named Wine Library, growing the family business from a $3M to a $60M business in just five years. In 2006 started the video blog Wine Library TV, a daily internet webcast on the subject of wine.
He now runs VaynerMedia, one of the world's hottest digital agencies. Along the way he became a prolific angel investor and venture capitalist, investing in companies such as Facebook, Twitter, Tumblr, Uber, and Birchbox before eventually co-founding VaynerRSE, a $25M investment fund.
Gary Vaynerchuk also currently hosts The #AskGaryVee Show, a way of providing as much value as possible by taking questions about social media, entrepreneurship, startups, and family businesses and giving his answers based on a lifetime of building successful, multi-million dollar companies. The show is also available as a podcast on iTunes, Stitcher, and SoundCloud.
Gary is also a prolific public speaker, delivering keynotes at events like Le Web, and SXSW, which you can watch on his YouTube channel.
He was named to both Fortune and Crain's 40 under 40 lists in consecutive years, and has been profiled in the New York Times, Fortune, and Inc. As well he has written several books including Crush It!, The Thank You Economy, Jab Jab Jab Right Hook and most recently #AskGaryVee which you can buy here on Amazon
.
Website: https://www.garyvaynerchuk.com/blog/
Twitter: https://twitter.com/garyvee
Facebook: https://www.facebook.com/gary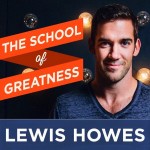 Lewis Howes
Lewis Howes is a New York Times Bestselling author of the book The School of Greatness: A Real-World Guide to Living Bigger, Loving Deeper, and Leaving a Legacy, lifestyle entrepreneur, former pro athlete and USA National Team Handball athlete.
After getting injured while playing professional football, he immediately thought about how to achieve his next dream.
Broken, broke, and clueless on how to make money or get a career, his obsession for learning about business, marketing, and adding value to influential people began. Since then it's been a powerful journey – becoming a New York Times Bestseller, building a multi-million dollar online media company, speaking all around the world, as well as advising for billion dollar brands, receiving media praise from places such as Details Magazine, and being one of "5 Internet Gurus Who Can Make You Rich" and much more.
Lewis Howes is a firm believer that how you feel every moment is more important than what you do or what you have. He realizes that anything is possible in life when ones commits to their vision and pursues it with 100% passion.
"Living my ideal lifestyle is important to me instead of working to survive life. It's hard to think that without having any business experience I went from sleeping on my sister's couch to running a seven figure business in a couple years. Hustle comes to mind when people ask me how I did it. Lot's of hustle, passion, focus, and consistent vision."
Website: http://lewishowes.com/blog/
Twitter: https://twitter.com/lewishowes
Facebook: https://www.facebook.com/lewishowes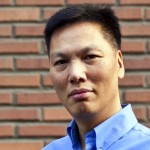 John Chow
John Chow is known as The Original Dot Com Mogul. He is also an author, blogger, speaker, father and entrepreneur.
John Chow rocketed onto the blogging scene when he showed the income power of blogging by taking his blog from making zero to over $40,000 per month in just two years while working only 2 hours a day.
Today, JohnChow.com is one of the biggest blogs on the Internet, with over 200,000 active daily readers and followers. JohnChow.com is ranked number 16 on the AdAge Power 150 list and number 1 in the list of the Top 50 Canadian Internet Marketing Blogs. John Chow is the founder and CEO of TTZ Media, Inc.
Website: http://www.johnchow.com/blog/
Twitter: https://twitter.com/johnchow
Facebook: https://www.facebook.com/johnchowdotcom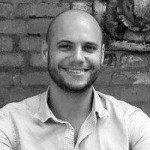 The Aspiring Gentleman
The Aspiring Gentleman is a men's lifestyle blog that aims for the fantasy life with a dose of realism. From travel stories in Brazil to whiskey reviews in Scotland, The Aspiring Gentleman's founder and contributors share the latest trends and the timeless advice that is here to stay. They are not GQ and they are not writing from their parents' basement either. They are focused on a complete lifestyle involving the best the world has to offer — travel, style, entertainment, fitness, gadgets, and more.
Their goal is to focus on both new and traditional, time-tested products, skills, and more, in an effort to help others to embrace the manly rituals which to our great-grandfathers were second nature, but which to our generation have become a historical curiosity. Whatever it takes to improve ourselves, and ultimately earn the right the call ourselves 'gentleman'. Just think of them as the older brother you never had leading you to the lifestyle you never knew how to attain.
Website: http://aspiringgentleman.com/
Twitter: https://twitter.com/AspiringGent
Facebook: https://www.facebook.com/aspiringgentleman/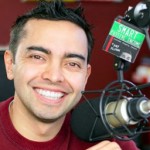 Pat Flynn
Pat Flynn is an American entrepreneur, blogger and podcaster known for his website Smart Passive Income, where he conducts income experiments and shares the results. He is also the author of award winning and best selling books including Let Go and Will It Fly? How to Test Your Next Business Idea So You Don't Waste Your Time and Money.
The Smart Passive Income podcast is consistently ranked in the top 10 podcasts in iTunes's Business category.
Pat Flynn is on the board of the non-profit Pencils of Promise and is an advisor to tech startups LeadPages and ConvertKit.
Flynn started Flynndustries after being laid off from his architecture job in 2008. He created a website to help other people in the industry pass the LEED exam. Since, he has created various businesses under the Flynndustries LLC umbrella and uses them as case studies in both his blog and podcast.
Website: http://www.smartpassiveincome.com/blog/
Twitter: https://twitter.com/patflynn
Facebook: https://www.facebook.com/smartpassiveincome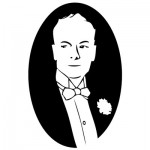 Gentleman's Gazette
Driven by a lifelong passion for classic men's fashion and the yearning to live life elegantly, the Gentleman's Gazette was founded in 2010 Founder and Editor-in-Chief Sven Raphael Schneider. Since then it has grown to include several contributing writers, including a few women.
Do you want to evolve from everyday to elegant? Most style guides only scratch the surface.
Gentleman's Gazette gives you the information you crave in the belief that knowledge and understanding are paramount to your success. In-depth reviews, articles and videos about classic style give you the confidence to dress and live the way you want, on your budget. In addition, they cover lifestyle categories in recognition that great style is not the only component of living well. Etiquette, travel, interior decorating, and fine spirits are just a few of the many subjects they cover.
Website: http://www.gentlemansgazette.com/
Twitter: https://twitter.com/gentsgazette
Facebook: https://www.facebook.com/gentlemansgazette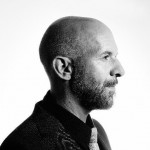 Neil Strauss
Neil Strauss is a seven-time New York Times best-selling author. His books, The Game and Rules of the Game, for which he went undercover in a secret society of pickup artists for two years, made him an international celebrity and an accidental hero to men around the world. Both books topped The New York Times best-seller list and were #1 on Amazon, and the former has the dubious distinction of being the most stolen book at Barnes & Noble besides The Bible.
In his follow-up book, The Truth: An Uncomfortable Book About Relationships, Strauss dives deep into the worlds of sex addiction, non-monogamy, infidelity, and intimacy, and explores the hidden forces that cause people to choose each other, stay together, and break up.
He was a music critic, cultural reporter, and columnist at The New York Times for a decade, where he won the ASCAP-Deems Taylor Award. He has also won awards for his cover stories for Rolling Stone, for which he's well-known for earning the trust of some of the most guarded and secretive celebrities in the world. These interviews were collected in his best-selling book Everyone Loves You When You're Dead.
Website: https://www.neilstrauss.com/blog/
Twitter: https://twitter.com/neilstrauss
Facebook: https://www.facebook.com/neilstrauss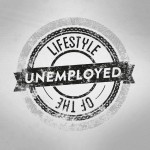 Lifestyle of the Unemployed
From the About Me page:
30 years old. Male. Live by the beach in Southern California. Unemployed since November 2011.
When I graduated college, I immediately went to Wall Street to work my dream job as an investment banker. At first it was great. Lots of money, free dinners, limo rides home from work. Then I realized that all the perks in the world couldn't justify working 16 hour days.
So I quit.
I moved to Southern California with the goal of getting the most out of life. Now, I travel three to four times a month, surf as often as I can, and spend time with people who are genuinely interesting. When I need a little cash, I'll still take on a private equity gig. But most of that work is outsourced through websites like Odesk.com, so I end up working only a few days a month. Does that make me unemployed? I don't know. But I'm hardly your typical 9 to 5'er.
If you're ready to live the Lifestyle of the Unemployed, read the The 4-Hour Workweek. It'll be the best investment you ever make. This blog is meant to motivate. It contains articles to teach, quotes to inspire, photos to dream and cocktails…well, I just love drinking cocktails.
Website: http://lifestyleoftheunemployed.com/tagged/howtolivethelife
Facebook: https://www.facebook.com/lifestyleoftheunemployed/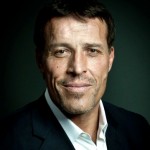 Tony Robbins
For the past three decades, Anthony Robbins has served as an advisor to leaders around the world. A recognized authority on the psychology of leadership, negotiations, organizational turnaround, and peak performance, he has been honored consistently for his strategic intellect and humanitarian endeavors. His nonprofit Anthony Robbins Foundation provides assistance to inner-city youth, senior citizens, and the homeless, and feeds more than three million people in 56 countries every year through its international holiday "Basket Brigade." Robbins has directly impacted the lives of more than 50 million people from over 100 countries with his best-selling books, multimedia and health products
, public speaking engagements, and live events.
What began as a young person's desire to help individuals transform the quality of their lives has grown into Robbins' lifelong crusade as he is called on by leaders from every walk of life-presidents, political leaders, advocates for humanity, CEOs of multinational corporations, psychologists, peak performance athletes, world-class entertainers, teachers, and parents. Since fathering the life coaching industry, Robbins has produced the #1-selling audio coaching system of all time. He also is a corporate Vice Chairman, and Chairman overseeing five private companies. Robbins has been honored by Accenture as one of the "Top 50 Business Intellectuals in the World"; by Harvard Business Press as one of the "Top 200 Business Gurus"; by American Express as one of the "Top Six Business Leaders in the World" to coach its entrepreneurial clients; by Forbes as a Top 100 Celebrity; by Justice Byron White as one of the world's "Outstanding Humanitarians"; and by the International Chamber of Commerce as one of the top 10 "Outstanding Young People of World."
Website: http://humanelevation.tonyrobbins.com/
Twitter: https://twitter.com/TONYRobbins
Facebook: https://www.facebook.com/TonyRobbins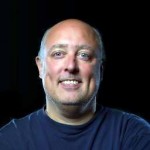 Gary Arndt
In March 2007 Gary Arndt sold his house and has been traveling around the world ever since. Since he started traveling, he has probably done and seen more than he has in the rest of his life combined.
So far he have visited all 7 continents, over 175 countries and territories around the world, all 50 states and every US territory, every Canadian province, every Australian state and territory, over 125 US National Park Service sites and over 295 UNESCO World Heritage Sites. Everything-Everywhere has been named by Time Magazine as one of the Top 25 Blogs in the World in 2010. Gary is a sought after speaker and has spilled his secrets on how to make six figures as a travel blogger.
Website: http://everything-everywhere.com/
Twitter: https://twitter.com/EverywhereTrip
Facebook: https://www.facebook.com/EverythingEverywhere
How to Feed a Loon
The blog is written by Kris and Wesley Loon and they 'love making people smile.' One thing that makes them both smile, is not just good food, but the whole experience that goes with good food. The anticipation. The amazing first bite. The laughter that always ensues. Many of the recipes on their site are what some may call…'a bit involved.' but, that's part of the fun of it. They believe that bringing an amazing meal to the table and sharing it with loved ones is a unique, and time-held tradition.
Website: http://howtofeedaloon.com/
Twitter: https://twitter.com/howtofeedaloon
Facebook: https://www.facebook.com/HowToFeedaLoon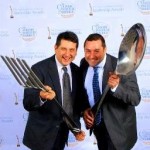 Men Who Dine
Alan Watts and Gennaro Pecchia are the Men Who Dine and their mission is to bring you inside the best and most authentic restaurants, bars, lounges and all things food related in their own unique way! They are not conventional restaurant critics, but rather, they are an underground foodie force – connecting with chefs, restaurants and events through social media, word of mouth and lots and lots of meals.
The Men Who Dine text and tweet mid-meal, snapping endless pictures of their food, sharing the sights, sounds, smells and tastes of what they are eating and where they are eating it. Traditional dining experiences are simply passé. The Men Who Dine are a product of this new food revolution and they have transformed it into a cult following. Passion is the name of their game. They are professional eaters in a world of amateurs.
The Men Who Dine actively seek out the greatest in food and eat their way through restaurants and events around the country. Each has a culinary background and are hooked up with, and hooked into, the best and brightest in food culture to inform their audience where the best eats are. If a restaurant makes it on their list of "Where We Dine," it is certainly not to be missed!
Website: http://www.menwhodine.com/
Twitter: https://twitter.com/MenWhoDine
Facebook: https://www.facebook.com/MenWhoDine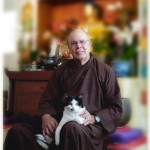 Kusala Bhikshu
Kusala Bhikshu is an American born Bhikshu (monk) ordained in the Zen Tradition of Vietnam. In 1979 Kusala became interested in Meditation, and found his way to the International Buddhist Meditation Center. In 1981 he took refuge, and accepted the five precepts of a lay Buddhist, and was given the name Kusala (skillful). In 1983 with a growing interest in Early Buddhism he began his studies with the Ven. Dr. H. Ratanasara at the College of Buddhist Studies, Los Angeles. In 1994 Kusala took novice vows, and was given the Dharma name Kusala Ratana Karuna (skillful jewel of compassion). In 1996 he received full ordination as a Bhikshu, and was given the name Thich Tam-Thien (heavenly heart mind) with the Ven. Dr. H. Ratanasara and the Ven. Karuna Dharma as two of his ordaining masters. Along with Kusala's Bhikshu ordination he received a B.A. in Buddhist Studies from the College of Buddhist Studies in Los Angeles. Rev. Kusala lives and works at the International Buddhist Meditation Center in the Korea town section of Los Angeles. He cares for the grounds with the Vice Abbot Ven. Shanti, facilitates meditation and discussion groups, feeds the cats which you can see here on YouTube and the koi fish. He continues to give presentations at local high schools, colleges and local churches on Buddhism and social action. Kusala is the web-master for International Buddhist Meditation Center, as well as his own site UrbanDharma.org
Kusala is a member of the Buddhist-Roman Catholic Dialogue of Los Angeles and the Interfaith Council of Garden Grove, Stanton, and Westminster. Kusala was Buddhist Chaplain for the University Religious Conference at U.C.L.A and director of the University Buddhist Association at UCLA for eleven years. In 2000, Kusala was invited to join the UCLA Medical Center Spiritual Care Committee and in 2012 he retired from the Spiritual Care Committee at UCLA.
Website: http://www.urbandharma.org/kusalainfo/index.html
Facebook: https://www.facebook.com/kusala.bhikshu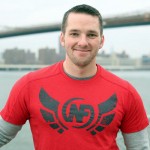 Steve Kamb
Steve Kamb is the force behind NerdFitness.com, which began as a simple blog that has since evolved into a worldwide community of nerds, average Joes, and desk jockeys helping each other make positive changes in their lives. He is lives in New York City, and hopes to one day become Captain America.
Steve Kamb worked in the marketing department for Sixthman from December 2007 to June 2010 during which time he helped write over 697 articles for the company.
In June 2010, he officially quit his job at Sixthman to focus on his own company called Nerd Fitness. Since then he has been a guest speaker for Health@Google and been featured on Gizmodo and many other websites and podcasts.
Steve Kamb has published three digital health and fitness e-books which are no longer available and have been replaced by the Nerd Fitness Academy.
In 2015, Kamb released Nerd Fitness Yoga, a beginner's yoga digital guide and his first published book, the wildly popular best selling Level Up Your Life: How to Unlock Adventure and Happiness by Becoming the Hero of Your Own Story was released on January 12, 2016 by Rodale Books and you can get it here on Amazon.
Website: http://www.nerdfitness.com/blog/
Twitter: https://twitter.com/nerdfitness
Facebook: https://www.facebook.com/NerdFitness
So there you have it. 15 Men Who Blog That You Should Be Following Part 2.
What male bloggers, or blogs geared toward males, do you read?
Let us know in the comments.
Who would you have added to these lists?
Would especially love to here from you if you are on this list or want to be on the next one.
Interested in learning how to start your own successful blog?
Buy How to Start a Blog that People Will Read on Amazon today.