Over the course of my life I have read a few books. Not a ton of them as I am a slow reader and there are other distractions and a ton of other 'excuses' yet there are a few books that have certainly had a huge impact on me and my personal development.
Here, in no particular order, is a list of
7 Books That Changed My Life
Be Happy In 24 Hours! by James Lambert
In fact, this book is so good I am going to show you how you can get it for free! Read on…
James Lambert used to be an unbeaten bare knuckle fighter, unlicensed boxer, martial artist and bouncer. He surrounded himself with violence and was generally an angry, unhappy, scared person. Now his is a highly sought after motivational speaker and coach and will say he has faced his fears of conflict and violence and learned that ultimately his real enemy was himself. He has said, "Once I learnt to accept myself more and became peaceful I did not need to fight others."
His books talk about how he transformed himself and now lives every day with joy. His greatest wish and strong intention is that his writings help people become happier, more empowered, less scared individuals. "I believe you can lead the life you want and achieve success, while being healthy and happy."
Get his book here:
Be Happy In 24 Hours!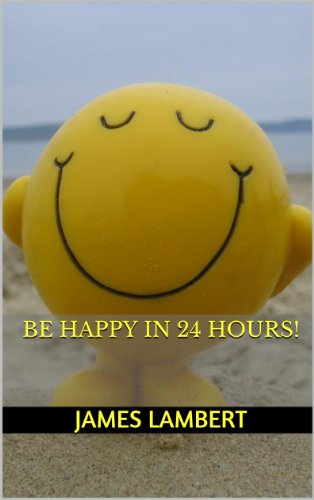 Want to read this book for free? Grab yourself a 30-day free trial of Kindle Unlimited. Once you do that you can download the book for free. This is a limited time offer so do it today. Otherwise the book is about three bucks so still, well worth the price for a better life of happiness.
$$$$$$$$$$
How to Live the James Bond Lifestyle: SPECTRE EDITION: The Complete Seminar by Paul Kyriazi
I have had this book on my desk (or as Paul Kyriazi calls it, my mission control center) every day since 2002, maybe earlier, and I read it at least once a year. It is the only book I have done that with. No other book even comes close!
This book is not about 'How to be a spy or secret agent' but how to live your life at a higher level. There are tons of 'tips' such as how to get a better room at the hotel or how to play casino games and look cool like Sean Connery does in Diamonds Are Forever.
Changing lives since 1998, this is the original course taught by the author at The Learning Annex & SpyFest. This 2015 SPECTRE edition has been expanded & updated with 40 extra pages of new information to empower all areas of your life.
Chapters include: Re-invent Yourself, Bond Symbols for Change, Your Base of Operations, Your Appearance, The Bond Personality, Bond and His Cash, Your Bond Car, Bond Girls, Resort Hotels, Bond on the Job, Casino Gambling, Your Mission, Upgrading Your Image, The Greatest Adventure, The Ultimate Secret of Women & much more.
This book isn't just for the gents. The ladies will get many ideas from it as well.
In fact, The Ultimate Secret of Women is well worth the price alone!
Get How to Live the James Bond Lifestyle: SPECTRE EDITION: The Complete Seminar today!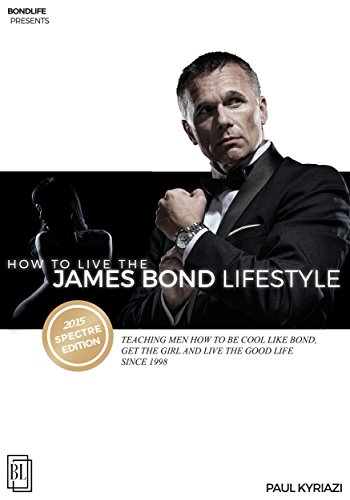 $$$$$$$$$$
The 4-Hour Chef: The Simple Path to Cooking Like a Pro, Learning Anything, and Living the Good Life by Timothy Ferriss
What if you could become world class at anything in six months or less? Tim Ferriss shows you how.
The 4-Hour Chef isn't just a cookbook. It's a choose-your-own-adventure guide to the world of rapid learning. You do not even have to read the whole book to get tons of info and new skills.
#1 New York Times bestselling author (and lifelong non-cook) Tim Ferriss takes you from Manhattan to Okinawa, and from Silicon Valley to Calcutta, unearthing the secrets of the world's fastest learners and greatest chefs. Ferriss uses cooking to explain "meta-learning," a step-by-step process that can be used to master anything, whether searing steak or shooting 3-pointers in basketball. That is the real "recipe" of The 4-Hour Chef.
You'll train inside the kitchen for everything outside the kitchen. Featuring tips and tricks from chess prodigies, world-renowned chefs, pro athletes, master sommeliers, super models, and everyone in between, this "cookbook for people who don't buy cookbooks" is a guide to mastering cooking and life.
The 4-Hour Chef is a five-stop journey through the art and science of learning:
1. META-LEARNING. Before you learn to cook, you must learn to learn. META charts the path to doubling your learning potential.
2. THE DOMESTIC. DOM is where you learn the building blocks of cooking. These are the ABCs (techniques) that can take you from Dr, Seuss to Shakespeare.
3. THE WILD. Becoming a master student requires self-sufficiency in all things. WILD teaches you to hunt, forage, and survive.
4. THE SCIENTIST. SCI is the mad scientist and modernist painter wrapped into one. This is where you rediscover whimsy and wonder.
5. THE PROFESSIONAL. Swaraj, a term usually associated with Mahatma Gandhi, can be translated as "self-rule." In PRO, we'll look at how the best in the world become the best in the world, and how you can chart your own path far beyond this book.
On page 241 Tim teaches us a new, and possibly better, version of Rock-Paper-Scissors. Tim will teach you Bear-Ninja-Cowboy.
The chapter that really opened my eyes and changed the way I look at a lot of things can be found on page 142 and is titled 'Scrambled Eggs'. Here Tim shows us the perfect way to make scrambled eggs but more importantly, that with just a few little tweeks here and there (changing an ingredient or two) one can create the many different scrambled egg styles from around the world. In fact, in one easy to read chart he gives us 44 recipes from places such as Thailand, France and Morocco.
The 4-Hour Chef: The Simple Path to Cooking Like a Pro, Learning Anything, and Living the Good Life
$$$$$$$$$$
Steal Like an Artist: 10 Things Nobody Told You About Being Creative by Austin Kleon
This book taught me that much, if not all, cool stuff has been done already. What comes next is just variations of it. It taught me that nothing is original so one should embrace influence.
This post? I did not come up with the idea to do a list of influential books. I stole the idea…from Tim Ferriss I think.
From the back cover:
Unlock your creativity.
Steal like an artist.
Don't wait until you know who you are to get started.
Write the book you want to read.
Use your hands.
Side projects and hobbies are important.
The secret: do good work and share it with people.
Geography is no longer our master.
Be nice. (The world is a small town.)
Be boring. (It's the only way to get work done.)
Creativity is subtraction.
Get Steal Like an Artist: 10 Things Nobody Told You About Being Creative on Amazon today!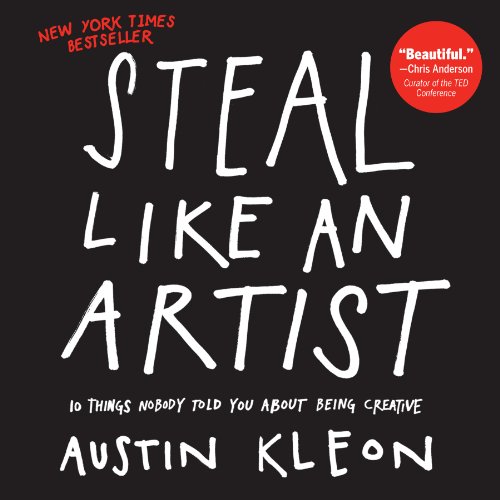 $$$$$$$$$$
212 the Extra Degree Hardcover – Print + DVD by Sam Parker and Mac Anderson
This is one of those books that captures the essence of excellence in an unforgettable way. Check this idea out: At 211° water is hot. At 212°, it boils. And with boiling water, comes steam. And with steam, you can power a train. The one extra degree makes the difference.
The 212° concept is illustrated through a clear introduction and then supported by a series of thoughts, examples, and facts that will help readers absorb the 212° mindset. For example, the book informs us that the average margin of victory in all major golf tournaments in recent history is less than three strokes and that the average margin of victory in the Daytona 500 and the Indy 500 is 1.54 seconds while the winner takes home twice as much prize money as second place.
It is just that little extra bit of effort that makes the difference.
Its purpose is to inspire the extra level of effort that produces exponential results. This book will encourage anyone who reads it to give that extra degree of effort…the extra degree that will produce exponential results.
Turn it up a notch and get 212 the Extra Degree at Amazon right now.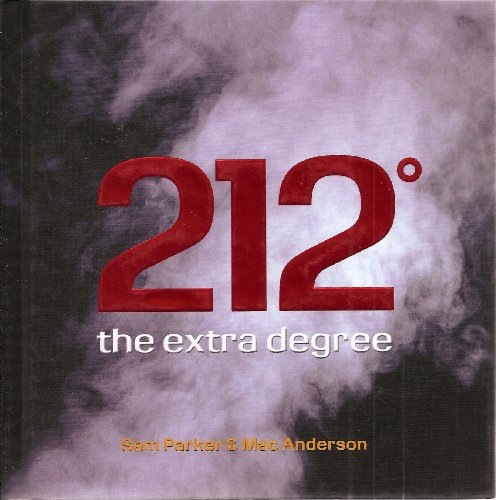 $$$$$$$$$$
The Bible
How could you NOT include the Bible in a list of books that changed one's life? It is one of the, if not THE top selling books of all time.
Yet, for me, reading the Bible did not make me a better Christian. In fact, reading the Bible helped me realize that atheism is the path for me. Sure, the Bible is filled with a bunch of words of wisdom and reminders to be good to each other and all those things we should be doing though too many are not. And at the same time, a book that is full of supposedly true stories has an awful lot of holes in it. Noah's Ark for instance. A six hundred year old drunk guy built a boat to house all the critters of the world? Keeping in mind that many of these animals eat each other. I am just saying. There is a lot of that sort of thing in there.
Although the Bible is full of good stuff, reading it, I mean, actually sitting down and reading it while questioning how true it is, could well just change your religious beliefs.
Want a free English Standard Version (with Cross-References) of The Holy Bible? Get it here: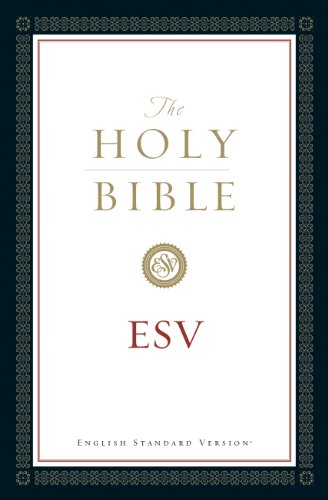 $$$$$$$$$$
Rebel without a Crew: Or How a 23-Year-Old Filmmaker With $7,000 Became a Hollywood Player by Robert Rodriguez
I worked in 'Hollywood' for many years as a microphone boom operator. I worked on all sorts of sets from big productions to super small independent films and student films at USC and UCLA.
On these smaller shoots I often came out as the experienced hero because I had read Rebel Without a Crew and used and was able to teach others on the crew some of the tactics I had learned from the book.
Want to do a tracking shot where the camera moves alongside the object(s) it is recording but can't afford a camera dolley? Find a wheelchair or a shopping cart. That is what Robert Rodriguez did on El Mariachi.
In Rebel Without a Crew, famed independent screenwriter and director Robert Rodriguez (Sin City, Sin City 2, Once Upon a Time in Mexico, Spy Kids) discloses all the unique strategies and original techniques he used to make his remarkable debut film, El Mariachi, on a shoestring budget. This is both one man's remarkable story and an essential guide for anyone who has a celluloid story to tell and the dreams and determination to see it through. Part production diary, part how-to manual, Rodriguez unveils how he was able to make his influential first film on only a $7,000 budget. Also included is the appendix, 'The Ten Minute Film Course," a tell-all on how to save thousands of dollars on film school and teach yourself the ropes of film production, directing, and screenwriting.
I am not a film maker, and most likely you are not either, so why should you read this book? It will inspire you and teach you how to think outside of the box. It will help you to learn how to overcome obstacles and get what you want done when it seems odds and resources are stacked against you.
Wait. What? You ARE a film maker? Then you definitely need to read this book immediately.
Get Rebel without a Crew: Or How a 23-Year-Old Filmmaker With $7,000 Became a Hollywood Player on Amazon today!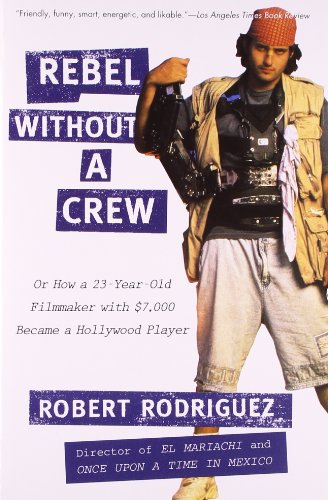 $$$$$$$$$$
You Are What You Wear (Business and casual style in a clicks and mortar society by William Thourlby
I met William Thourlby in 2003 and I bought this book and he signed it for me. He wrote, "Let no-one take away your dreams and never give up your quest for a better life – and a better world for all – never. My best always, William Thourlby 2003".
William Leo Thourlby (January 22, 1924 – April 15, 2013) was an American actor, model and writer. He was known for his rugged, cowboy look, when he appeared as the face of the Marlboro Man campaign in the 1950s.
Companies all over the world spend billions of dollars in advertising and packaging skills to make their products or desirable to gain their consumer attention and confidence. People are also products. Are you packaged to gain attention, confidence and respect? In a world where first impressions become opinionated fact that control other people's behavior, presence and appearance are skills that are cost-effective to every person and company because they not only increase the quality of life in the workplace, contribute to employee morale and embellish the company image, they play a major role in developing a persons self image and generating profits. The lack of these skills can be highly visible and extremely costly for any person or company in today's marketplace, and they are skills you cannot afford to be without. Sure, people like Elon Musk or Mark Zuckerberg or Mark Cuban can get away with wearing ripped jeans and hoodies but chances are you are not like them.
This book teaches the simple skills that once developed can help you on your road to success and supply you with the silent symbols and visual clues the powerful and wealthy use to project and sustain their image.
I put these lessons to the test one day when I went to Home Depot wearing a very sharp suit. I had three employees helping me find a simple items such as a door hinge. The next day I went into the same store at the same time of day wearing jeans and a T-shirt. It was nearly impossible to get somebody to help me. This goes to prove the point "You are what you wear".
Learn the secrets and tips today by buying You Are What You Wear on Amazon.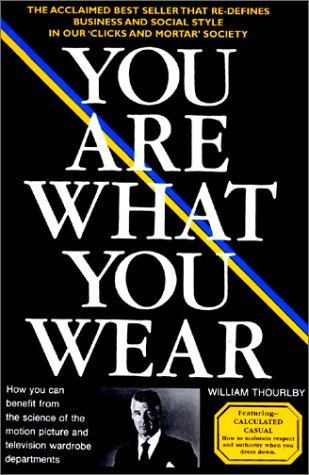 $$$$$$$$$$
So there you have it. Seven books that changed my life in a positive way. Oh sure, there are a few more, and maybe I will cover those in a future post.
In the mean time, I am curious, have you read any of these books? What are some books not on this list that have had an impact, positive or negative, that are not on this list?
Leave your comments below. I would love to hear from you.
Follow me on Twitter and on Instagram.