I don't know why yet I get a lot of interest when I post a short list of things people buy on Amazon using the links I provide or using the link in the banner on the right side bar. People send me messages on my Twitter page saying they find them fun and often buy the same items themselves or the lists inspire them to get other items for themselves or their friends and family.
It works out great for everyone because you get the most awesome prices you can get from Amazon, which is usually lower than the local store plus you do not have to go out and you'll often get free shipping. In fact, if you have Amazon Prime you get fast, FREE shipping and more. Prime members also enjoy exclusive access to movies and TV shows, ad-free music, Kindle books, original audio series and unlimited photo storage.
They have a 30 Day Free Trail. Check it out by clicking here. Nothing to lose and everything to gain right?
When I check my earnings page on Amazon it tells me nothing about the buyer. Not a single thing other than what they bought and when and what link they used. So it is nice because it is very private and safe to use the links.
That being said, let's get to four or five interesting things people bought using my Amazon link this month…
Amazon Echo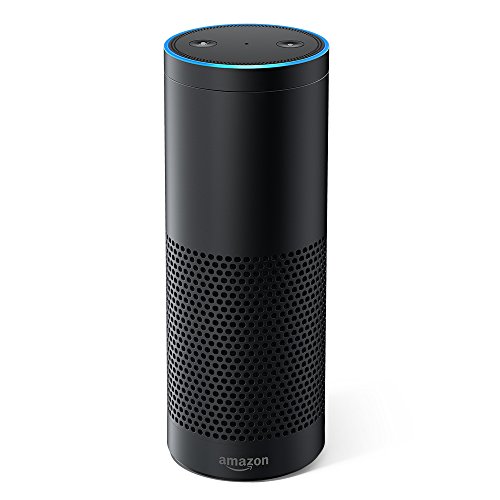 I did not even know these existed until I saw one at the home of the sister of my girlfriend. This thing is pretty cool.
According to Amazon:
Plays all your music from Amazon Music, Spotify, Pandora, iHeartRadio, TuneIn, and more using just your voice
Fills the room with immersive, 360º omni-directional audio
Allows hands-free convenience with voice-control
Hears you from across the room with far-field voice recognition, even while music is playing
Answers questions, reads audiobooks and the news, reports traffic and weather, gives info on local businesses, provides sports scores and schedules, and more using the Alexa Voice Service
Controls lights, switches, and thermostats with compatible WeMo, Philips Hue, Samsung SmartThings, Wink, Insteon, Nest, and ecobee smart home devices
Always getting smarter and adding new features, plus thousands of skills like Uber, Domino's, and more
Pretty cool huh?

**********
If you have been reading www.1KSmiles.com (and why wouldn't you?) you know I like Hello Kitty as I said in the post, "Hello Kitty always makes me smile." I do not know much about sewing. Ok, I know nothing about sewing, but if I did, and if I ever figured to sew anything, I think I would want to do it with this sewing machine thing.
Is this a good one? Let me know in the comments below.
Janome 11706 3/4 Size Hello Kitty Sewing Machine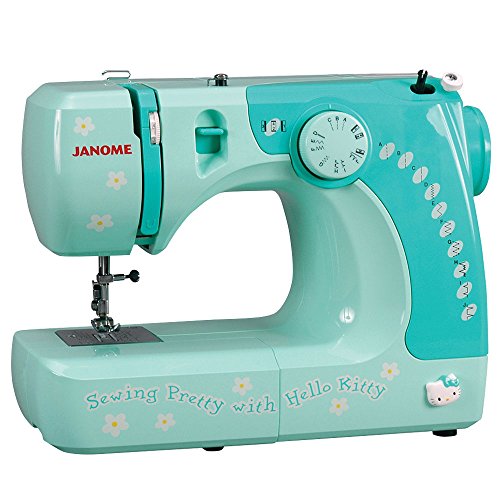 Eleven stitches and a four-step buttonhole
Features a free arm
Portable – perfect for dorm rooms or bringing to sewing class
Heavy duty sewing capability
Accessory storage
…plus free shipping? Cool!

**********
I wrote a wildly popular post on my site www.1KSmiles.com called "A snow globe shakes up a smile or two" and I guess it sparked a few people to buy their own snow globe kit.
Make Your Own Holiday Snow Globes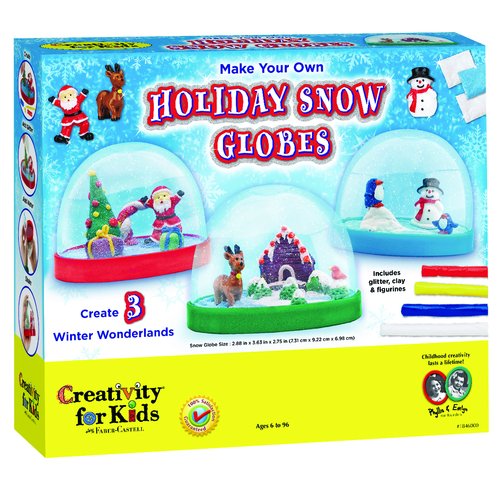 Includes 3 child-safe, plastic snow globes with 3 winter/holiday themed resin figures
Create your own winter wonderland!
Includes clay and tools to create additional fun, festive accessories and decorations
Give them a shake to watch your winter scenes come to life
Ideal Christmas project for the whole family
Sure, this one is just good for Christmas really but there are other styles on Amazon. Just click the link and search around for one you wanna buy.

Check out the post here.
**********
DJI Phone Camera Gimbal OSMO MOBILE
Active Track technology, automatically keep your smartphone facing you as you move
Smooths and even cancels out the movements you make, stopping camera shake and turning every shot into cinematic video
Motion time-lapse videos are an awe inspiring way to show the passing of time.
Share moments using YouTube Live inside DJI GO when mounted in the Osmo Mobile.
Take 1-second long exposures for light trails and dramatically blurred cars without a tripod.
"Capture memories and share life's moments more easily and more cinematically than ever with the Osmo Mobile. It turns your smartphone into a smart motion camera, making every moment you shoot look smooth, professional and ready to share. Use it with the DJI GO app to automatically track your subject, capture stunning motion time lapses or even stream a moment live around the globe."
This is SUPER cool and I am thinking about getting one but… I keep an OtterBox on my iPhone so I will have to take that off to mount the phone and that is often a bummer. So I think I may get the Osmo that is for use with the GoPro.
Say, I wonder if there is an adapter? Hmmm…
**********
Back to the Roots Water Garden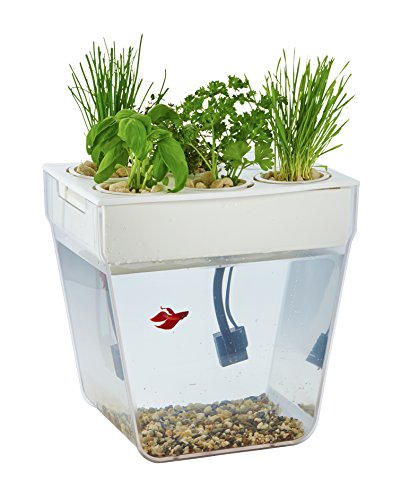 We actually have one of these. I may have mentioned it on Facebook or on my Twitter page and someone bought one using my link. How nice of them.
This is a sort of hydroponics set up where there is a betta fish in a fishtank and a herb garden resting on top of the tank. The fish water is run through the herb bed and back into the tank and repeats the cycle. So the fish waste feeds the plants and cleans the water for the fish. Neat. The idea too is you can grow herbs so it is like you can grow some of your own food. I have not been too successful at that yet but you probably will do much better than me. Click on the link to learn more about how this works. It really is a super cool idea.
Buy one today and try it out and let me know ok?

**********
So there you go. Nobody really bought anything 'weird' lately. Again, it is totally anonymous so I would have no idea who bought what. I am waiting for someone to just buy something completely outrageous so I will write about it.
Could that person be YOU?