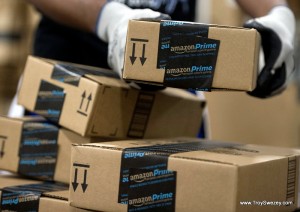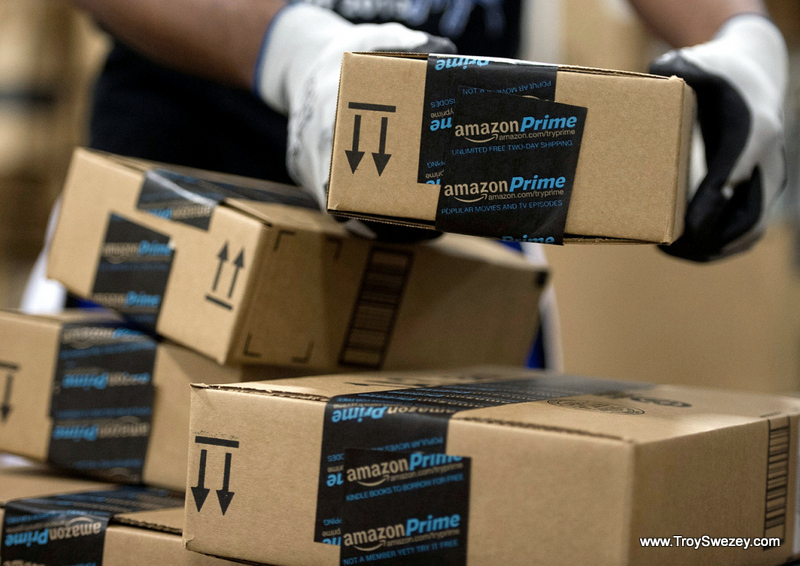 I have written in a previous post or two that I am an Amazon Associate on Amazon. The Amazon Associates Program is the leading selling program on the Internet, with hundreds of thousands of members. Very often, and especially during the recent holiday shopping season, people purchase some, uh, 'random' items on Amazon through my special links. When someone sees a special link they can click on it and it takes them to the site and they take along with them a shopping tracking code that tells the site I sent them. Then the special link tells the website to send me a small commission. The shopper doesn't pay any higher of a price for the item and I do not even know who the shopper was. Although I do know the item the shopper purchased but all the other details are hidden from me. Some people have purchased some wild things while shopping on Amazon and sometimes I think they are finding the craziest stuff to buy just so I'll write about it and give them a sort of 'shout out' as the kids say. This month though there has been nothing too crazy. None-the-less I figured I would share them with you.
(If you have an ad blocker turned on, please considering turning it off for this site or post as you may miss out on some valuable information. Thank you.)
Ok, then. Here we go…
Interesting stuff people buy while shopping on Amazon part 5
Leading off our list today is:
Squatty Potty® Toilet Stool, 7 Inch- The Original – Made in U.S.A.
The Squatty Potty is a wonderful health aid for the entire family. The Squatty Potty helps you to eliminate faster and more complete by putting your body into a natural squatting position over your own toilet. Using the Squatty Potty during elimination will un-kink your rectum taking your body from a continent mode to an elimination mode. This will speed up the elimination process therefore reducing the risk of toxic build up of fecal matter left in your colon. Using the squatty potty for elimination will reduce straining and decreases the pressure in the anal and rectal veins. The reduction of straining will help to heal and prevent hemorrhoids. It will also reduce the risk of bowel herniation and other damage to the lower digestive tract. The Squatty Potty is attractive and will discretely tuck under your toilet bowl when not in use. Its designed with a forward slant to ergonomically align the body for a comfortable and complete elimination. Children love the Squatty Potty. It is an excellent toilet training aid. It provides them with a place to support their feet which helps to remove the fear of falling. They also don't have a need to hold onto the dirty toilet seat for balance. The White Plastic Squatty Potty is very durable, and easy to clean. Made of durable hard Polyurethane plastic. It is 7 3/4″ high at the back and has a slight forward slope to 6 3/4″ in the front. The Squatty potty is not a stepping stool and should only be used around the base of your toilet. The size you order depends upon your flexibility and size of your toilet. If your toilet is 14″-15″, from the floor to the rim of the toilet seat, or shorter you will want the 7″ to fit properly under the toilet. If your toilet is 15 1/2″ or taller and your are fairly limber then the 9″ should work good for you. If you are not happy with the squatty potty you can send it back for a refund (shipping not included in refund)

List Price: $44.95
Price: $24.99 + $3.35 shipping
You Save: $19.96 (44%)

Next up we have…
Complete Kit to Grow Red Maple Bonsai from Seed
Grow Bonsai Trees from seed with this Complete Red Maple Bonsai Seed Kit. Perfect for children or any individual who wants to get their hands dirty and learn the hobby of Bonsai. The seeds in this kit will germinate and continue to grow for many years. Kit includes Red Maple Bonsai Seeds, Ceramic Container, Bonsai Potting Mix, Pebbles, and Instruction Guide.
Red Maple (Acer truncatum). The Red Maple is deciduous, which means the tree will lose its leaves every year in the fall then grow new leaves in the spring. Red Maples are good trees for Bonsai, preferring full sun.
Complete Bonsai Seed Kit with everything you need to grow Red Maple Bonsai from seed
Seed kit includes Red Maple Bonsai Seeds, Ceramic Container, Potting Mix, Pebbles, and Instruction Guide
Kit includes enough Red Maple seeds to germinate several starter plants
Size, style, and color of ceramic may vary.
Gift Box measures 3″L x 3″W x 3″H
Price: $12.00 & FREE Shipping on orders over $35.

And finally we have a very cool item that I use myself…
iEnjoy MyBolt Portable USB Flash Charger, Pink
Never Run Out of Battery Again! With MyBolt by iEnjoy – Experience a Lightning Bolt of Power for your Smartphone, Tablet, or other Portable Device Anywhere – Anytime!
MyBolt Power Bank Flash Chargers sports 2600mAh of power for direct transfer to your USB or Micro-USB rechargeable devices with up to 40 hours of added talk time for your smartphone, plus a lightweight and compact tube design that makes it easy to keep it in your pocket or purse when you stray from home base. Enjoy a bolt of backup power ready for your handheld devices anytime and anywhere with a MyBolt USB external battery.
•Perfect for iPhone, iPad, iPod, BlackBerry, Samsung Galaxy, HTC, e-readers, digital cameras, and other devices
•USB output and Micro-USB input
•High capacity: 2600mAh each
•Adds up to 40 hours of talk time for each charge
•Rechargeable, attractive, and lightweight
•Great for commuting and traveling
•Includes USB-to-Micro-USB cable for connecting and charging the power banks
•One Year Limited Warranty
(Cable for connecting charger to your smartphone or tablet not included)
Price: $15.99 & FREE Shipping on orders over $35.
BTW- I saw these at Staples for $50. Just sayin'
So there you have it, some more interesting stuff people bought on Amazon recently.
If you feel like getting any of these items or if they have sparked your interested to purchase anything else, just click on any of the above links.
Operators are standing by…
What is the wackiest or your favorite thing you have ever bought on Amazon? Let me know in the comments. Would love to hear from you.
PS- Legal says I have to tell you this: "Troy is a participant in the Amazon Services LLC Associates Program, an affiliate advertising program designed to provide a means for sites to earn advertising fees by advertising and linking to amazon.com." So there.