I have been thinking about terrorism lately. I have been thinking that the terrorists are winning. I believe that they will win. Yet it is the words, and the subsequent actions, of people like Jesse Hughes that keep me hoping I am wrong. Jesse is in the band Eagles of Death Metal
. You know, the band that was on stage when Bataclan was attacked. Jesse said, "I want to be the first band to play in the Bataclan when it opens back up, Our friends went there to see rock and roll and died. I want to go back and live."
U2 was supposed to perform in Paris a night or two after the attacks but temporarily cancelled their show. U2 lead singer Bono, recently said about ISIL, "They're a death cult. We're a life cult. Life force."
The Edge, guitarist for U2, said in the same interview, "… we think of music as the sound of freedom. We think that rock and roll has a part to play, and so going back to Paris, to us, is not just symbolic; I think we're actually starting the process of resistance, as it were, and defiance against this movement."
Bono cautioned the United States to be "very, very careful" in the response to ISIL, noting they are "not really after the lives. They're not trying to take lives. They're trying to take away our way of life. If they change the nature of the United States and the way people think and the pluralism and inclusiveness, then they win."
Sadly, I believe he is wrong. I believe terrorists have the upper hand now and there is nothing the world can do about it.
Terrorism can be defined as the use of violence or the threat of violence, especially against civilians, in the pursuit of some goal. And so by "terrorists" I do not mean just those in ISIL, or as some call it, ISIS, but I mean any person or group who uses violence to try to prove a point, whether that is an individual or a small group or a large army.
(What is the difference between ISIS and ISIL? Find out here.)
I do not believe there will be another 9/11 style attack by outsiders, and where the World trade Center flag was stolen, or an Alfred P. Murrah Federal Building bombing by our own citizens. No, there is no need for that. Just grab a bunch of guns and some home made bombs and some bullets and you are good to go. That is all you need. Easy stuff to acquire. Since it is so easy to obtain these items, acts of terrorism can happen any time and any place.
When I go to the movies or a concert or anywhere really, I find myself searching out the nearest exit, preferably one farthest from the entrance. At the movies they even play a video before the movie advising us to look for the closest exit and to report suspicious activity.
I have lived in countries where terrorism is a way of life. Where I had to check under my car for bombs and where my car was checked by guards before I could cross certain checkpoints. I have eaten at a restaurant less than 24 hours before an Islamic fundamentalist suicide bomber killed 13 people almost right in front of the restaurant. I have attempted to enter the Dizengoff Center shopping mall but was stopped by soldiers who demanded to check my backpack and papers. Two days later a Hamas suicide bomber kill or injured 143 people there. I have flown from Israel to Egypt on a plane that was guarded by a half dozen armed soldiers with big scary dogs. I am told it is now very difficult to be granted such passage. I was only allowed to get on the plane after being taken to a back room and interrogated for no less than half an hour. I have traveled several times in armed convoys. I have employed armed guards to travel with me. I have stayed at an embassy where there was a bulletproof vest by my bed and a grenade-deflecting net around the building.
But that was all over there in the Middle East, oh so very far away. No reason to worry about terrorism in the United States.
Not so. It is here. In the good 'ol U.S. of A. Right here in our own neighborhoods. Boston. Oklahoma City. Columbine. San Bernadino. Orlando. The list goes on.
Sadly, I do not see it stopping.
Welcome to the new world.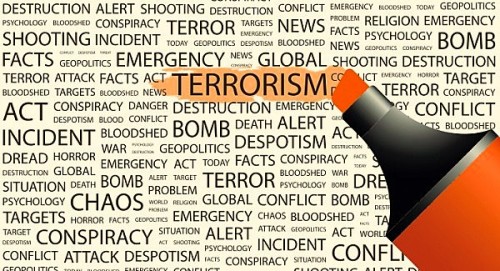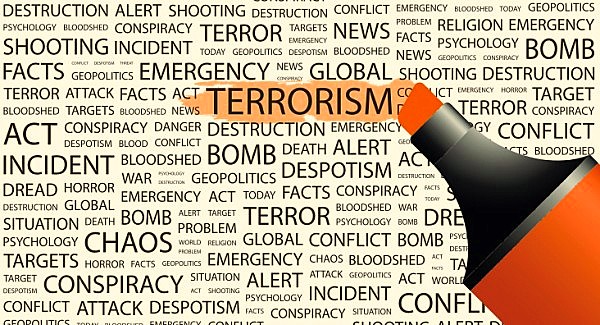 What do you think? Is the world a safe place to live? Do you feel safe when you go out? What are you doing to protect or prepare yourself?
Leave your thoughts in the comments below. I would love to hear from you.