Have you heard that song Careless Whisper by Seether? It is really good. You can watch the official music video for it here
Anyway, I had a sit down meeting with my former boss a couple years ago and he asked me if I was doing a certain something he considered negative while at work. Busted. Yep, indeed I was doing what he was asking about and there was no way to get out of it and I am a terrible liar so I fessed up. The thing is though he did not have all the facts. I got him up to speed on it and everything became more or less cool. He said he heard it from a former co-worker. Which got me to thinking…
Imagine this made up but quite possible scenario:
I have no money in savings and rent, which takes up a good chunk of my paycheck, is coming due. For some unknown reason, a former co-worker who I considered a friend, tells the boss that I am doing something the boss may not like. Funny thing is the co-worker used to do it too…which I am sure he failed to mention. Anyway, now the boss is mad and fires me. Work is hard to find these days and I can't make my rent and miss the payment. A month later and I still don't have an income and I miss my second rent payment and I get evicted. So now me and my dog are staying at a friend's house. I had to put a few things in storage as I already sold most of what I could so I could have money to eat and keep the utilities on. My friend is not gonna let me stay there forever so I have got to get a job and another apartment but since I have an eviction my new place is going to charge me a huge security deposit which I don't have so I have to borrow from another couple of friends and get myself in more debt.
I think you get the point right?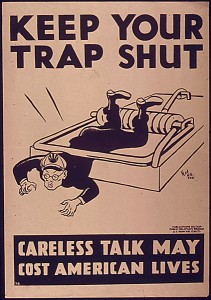 All this happened because someone did not remember what their mom…and Uncle Sam…said: "Loose lips sink ships." and "If you don't have anything nice to say keep your flippin' mouth shut! Bite your lip!"
(Or was that just my mom?)
And like Seether so elegantly sang, "Time can never mend the careless whisper of a good friend."
So what is the point of today's post? What am I gonna challenge you to do? Well, I want you to practice to bite your lip a bit more. No not literally, I don't have that much insurance to cover your doctor bills if you really do bite your lip. Just think before you speak. What you are about to say does it cause harm or do good? Will it chop someone down or raise them up? That is part 1. Part 2 is I want you to say something nice about or to five people everyday starting today. The catch is it can not be because you want something in return. Just an unsolicited compliment.
That should not be too hard right?
Now go forth and be and do good because you are good enough, you are smart enough, and, doggonit, people like you!
PS- I know Wham did it first.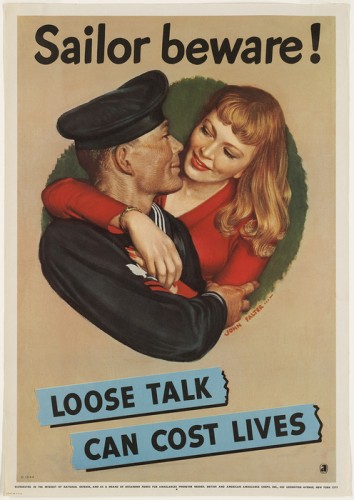 If you liked this or any other posts you read here you may also like 1KSmiles, a blog site dedicated to things that make me smile. Visit it today! And feel free to visit and 'like' the Facebook page.