A while back I wrote a post called "12 People I Would Love to Have a Chat With". It was fun to write so I thought another go around would be nice though this time I am shortening the list to the 6 People I Would Love to Have a Chat With. Not that it is hard to come up with more people. Just that I have a ton of fun and tasty things to do…
Like I said before there are many people I would love to sit and chat with for a bit. All of the people you will be reading about all have interesting stories to tell. All have something they could teach. I also believe I have something I could give back to them.
The exchange of ideas and learning from one another is one of the coolest things I can think of.
6 People I Would Love to Have a Chat With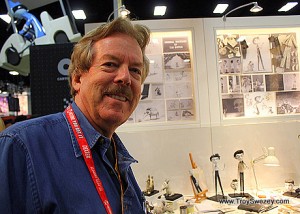 If you know me at all you know I am a big fan of Disneyland. In fact I have a quote by Walt Disney tattooed across my back courtesy of Las Vegas Master Tattoo Artist Cleen Rock One. So it should be no surprise that I would love a chance to hang out with Tony Baxter for a chat. You see, Tony Baxter is the former senior vice president of creative development in Walt Disney Imagineering and was responsible for creating various designs and carrying out the construction of many Disney attractions all over the world. Tony Baxter was first hired at Disneyland Park in 1965 as an ice cream scooper on Main Street, U.S.A. at the age of 17 During his 47 year tenure with the company, he oversaw the construction of multiple contemporary Disney theme park attractions, including Big Thunder Mountain Railroad, Star Tours, Splash Mountain, The Indiana Jones Adventure, and Journey Into Imagination.
If I had a chance to sit with Tony the first thing I would ask him is if he knew if the submarines in the Submarine Voyage ride at Disneyland came with the air conditioning blowing on the porthole windows when they were delivered by manufacturer Todd Shipyards in San Pedro, California or if that was designed in later as my step father claimed he was involved in. I would also as Mr. Baxter if he had any other interesting 'secret' trivia stories to share. The man is a wealth of knowledge and an audience with him would be priceless.
If you are interested in Disney and Imagineering and the behind the scenes sort of thing Tony was involved in there is a really good book called Walt Disney Imagineering: A Behind the Dreams Look at Making More Magic Real
that you can find on Amazon.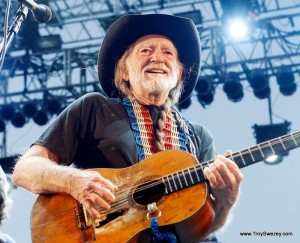 Willie Nelson is an American singer-songwriter, musician, guitarist, author, poet, actor, and activist. He was one of the main figures of outlaw country, a subgenre of country music that developed in the late 1960s as a reaction to the conservative restrictions of the Nashville sound. Willie Nelson has acted in over 30 films, co-authored several books, and has been involved in activism for the use of biofuels and the legalization of marijuana.
If I had a chance to smoke chat with Willie Nelson I would ask him to share some stories from the road, what it was like working with Kris Kristofferson, Johnny Cash, Waylon Jennings in the country super-group The Highwaymen and what it was really like to smoke marijuana at the White House.
If you like country music buy The Essential Highwaymen
here on Amazon.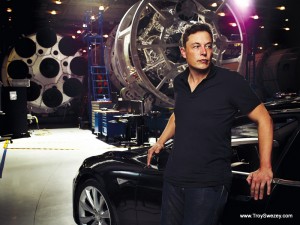 Speaking of alternative fuels and energy I would love to have a chat with Elon Musk. Elon Reeve Musk is a South Africa-born, Canadian American inventor, engineer and entrepreneur. He is the CEO and CTO of SpaceX, CEO and chief product architect of Tesla Motors, and chairman of SolarCity. Tesla Motors, Inc. is an American company that designs, manufactures, and sells electric cars and electric vehicle powertrain components. SolarCity, the second largest provider of solar power systems in the United States, is an American provider of energy services that designs, finances and installs solar energy systems, performs energy efficiency audits and retrofits and builds charging stations for electric vehicles.
The underlying motivation for funding both SolarCity and Tesla is to help combat global warming. Since I am embracing the idea of global responsibility I would chat with Elon about these things. I would ask him his opinion on bamboo and if he thinks it can be used as a widespread building source in place of trees and steel as they do in Bali.
Interested in Elon Musk? He has a cool biography titled Elon Musk: Biography of a Self-Made Visionary, Entrepreneur and Billionaire
that you can read for free. Just click the link to download it now.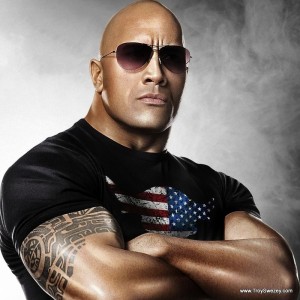 Dwayne Johnson, AKA The Rock, is an American and Canadian actor, producer and professional wrestler. He has a show out now called Wake Up Call that is super inspirational. (Plus one episode featured my pretend girlfriend Jillian Michaels.)
Johnson is widely considered one of the all-time greatest professional wrestlers. If I had the chance to sit and chat with The Rock I would ask him to talk about what drives him and what his fears are and what he does to over come them. I would ask him how he balances his love of manly things with being sensitive and caring.
His autobiography "The Rock Says…
" was published in 2000 and although a bit 'old' now, it is still a good read. You can pick up a copy for less than a buck by using that link. The Rock says… do it!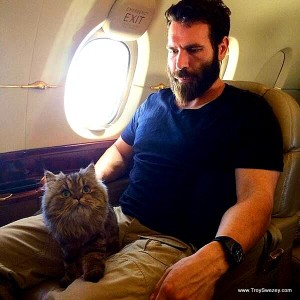 Dan Bilzerian (born December 7, 1980) is an American actor, poker player and trust fund beneficiary. He is like the real life version of Dos Equis's Most Interesting Man in the World. Some call him the real life James Bond but without actually being a spy. He does all sorts of crazy things thanks to the money he has made gambling. DailyDot.com writes, "Bilzerian's life has always been high-risk and high-energy, capped with major setbacks and stumbles before poker gave him penthouse suites and yacht parties and $3 million to blow on a single dice game." In late 2013 he became a social media sensation for posting pictures of his lavish lifestyle on Instagram while many pictures are deleted by Instagram for violating various rules. (Here is his Instagram page. Please note, it is definitely not safe for work.)
DailyDot goes on to say, "He's careful to say that all this—the stories, the rumors, the staged photo ops, the parties, what he presents online—"isn't necessarily accurate." He posts "interesting stuff, not lunch or, 'Hey, I'm going to work out.'" "I'm a crazy lunatic," Bilzerian shrugs, "but a lot of the time I'm just sitting at home watching movies." Still it is fun to look at…and dream.
A turning point / lesson in his life? Going broke. "I respected the money. You have to go broke to respect the money." So true.
All the shenanigan aside, Dan does do a lot of good. He gives large amounts to charity. He just does not promote that side of himself.
If I had the chance to sit with Dan Bilzerian, and he spends a lot of time in Las Vegas so…, I would ask him how he manages the logistics of his adventures. Who arranges travel, room rental, female companionship etc. Yeah I know, not too exciting but interesting to me.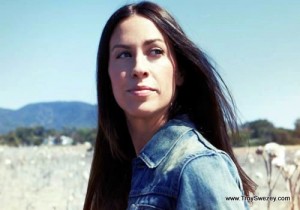 Alanis Morissette is a Canadian-American alternative rock singer-songwriter, guitarist, record producer, and actress. She has won 16 Juno Awards and seven Grammy Awards and was nominated for two Golden Globe Awards. Her first international album was the rock-influenced Jagged Little Pill
which was released in 1995 and has sold more than 33 million units globally. I got to see her live in Germany in support of that album.
Alanis speaks openly about the Dalai Lama, and acknowledges her interest in Buddhism, Christianity, and other religions. She speaks of exploring the various of ways of being "made whole" by way of therapy, spirituality and science. Something I am interested in. She is a Buddhist, something else I am interested in and associate with. She says, "The spirituality that I experience sometimes touches on religion, in that I resonate with the thread of continuity that permeates through all religions. But in terms of it being a concretized, organized part of my life, it's not. It's kind of outside of and within religion, my sense of spirit." Yep, I get it.
She has said many things over the years that have rang a bell with me. Although I do not believe she was the first to say it, she was the first I heard it from, when she said "Anger is just a cowardly extension of sadness. It's a lot easier to be angry at someone than it is to tell them you're hurt." This has stuck with me for many years. (If you know who first said this please let me know in the comments below. It may have been Tom Gates but… Thanks.) Discussing the song 'Lens' from her latest album, Havoc and Bright Lights
, she says "If we believe we are all totally connected I think we would be making different kinds of choices that would be more unifying. If disconnection is true then I am going to want to win if you lose and that will be ok with me. But if I think we are connected there is no way I would be happy with you losing and me winning. …How can we both win? And if we can't both win we can't do this." She goes into it a bit deeper here on here YouTube page or just watch the video below.
So given the chance to sit with Alanis I would love to discuss spirituality with her and how we can be better people.
There you have it: 6 people I would love to have a chat with.
Do you like this? Was it inspiring? Let me know in the comments below.
If you liked this or any other posts you read here, please share it with your friends using the Shareaholic buttons below.