The old coffee maker gave up the ghost and I was tasked with going to the store to buy a new one. One of the things I love about America, and also one of the thing I do not like, is the amount of choices we have. We sat down and made a quick list of requirements and desires before I headed over to Target. It had to have an automatic shut-off, a water window and a grab-a-cup auto pause. It would be nice if it had a timer, though we hardly ever use that and it should be black. That shouldn't be too hard, right?
I went to the store and found the coffee maker aisle and found an inexpensive Mr. Coffee coffee maker (model BVMC-EHX23) that seemed to fit our need. I brought it home and set it up and was well proud of myself that I got this task easily accomplished despite the analysis paralysis that often comes with such purchases. The only annoying part was having to rearrange the location of items on the counter since the cord on the new coffee maker was about half the length of the old one. (Surely some cost saving measure decided by some 'Suit' behind a big desk.) Following the instructions, I ran a pot of water through the machine to flush it out and that is when it happened: a buzzer equal to that of an air raid siren went off. You know that loud beeping notification that occurs after a pot of coffee has finished brewing? We jumped out of our seats and the normally fearless dog ran out of the house. I figured I could live with it but she said, "There is no way we are living with that. If you get up before me and make coffee that is gonna wake me up. Imagine if the roles were reversed." She's got a point.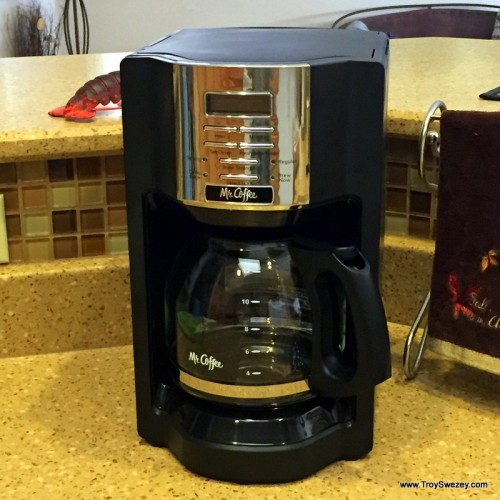 I looked for a switch to turn the beeping off. No dice. The owners manual offered no advice and of course the Mr. Coffee customer service call center was closed until 6am. We will just have to use the Keurig in the morning and try to figure this out when Mr. Coffee opens up for business. When I was able to speak to a helpful representative at Mr. Coffee HQ, I was informed there was no way to turn the beeping off and that indeed all Mr. Coffee coffee makers have that one million decibel beeping.
Now I am stuck with a coffee maker that is louder than an F-16 fighter jet taking off and faced with the task of either returning this machine and buying others and testing them until I find one that has a quiet beep, or better yet, no beeping at all or calling every coffee maker manufacturer and asking their representative which models do not beep. Neither of these missions seemed enjoyable to me. Ain't no one got time for that. And then it hit me, I used to work on UH-60 Black Hawk helicopters
. A coffee maker can't be that difficult. There has just got to be a speaker or a bell or something inside right? Perhaps if I just disconnect it…
How to disable the super loud beeping on Mr. Coffee maker model BVMC-EHX23
+++ DISCLAIMER: These steps could possibly render your coffee maker useless and, according to the Mr. Coffee representative I spoke to, will definitely void any sort of manufacturer warranty. I am in no way suggesting you do what I am about to explain to you. You may break your machine. You could get hurt. You could start a fire. You could start the end of Western Civilization. But, if you are a rebel like me and you just want to do your part to help make America great again, please be careful. Remember- safety first. +++
I had no idea where the beeping was coming from but I figured it was coming from wherever all the other electronics where living so I started there. So here is what you do:
Unplug the coffee maker. (If I actually have to tell you this, STOP! DO NOT attempt this. Go get yourself a French Press.)
Remove the carafe. (Another no brainer right? Still with me? Ok, let's move on…)
Flip the entire unit upside-down and remove the 7 recessed screws that hold the base of the coffee maker in place.
Once the base is removed, locate the circuit board.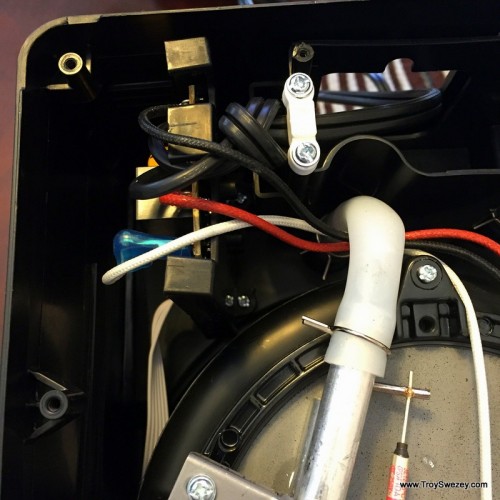 There are two screws attaching it to the coffee machine. (If you have a magnetic screwdriver
, this is a really good time to use it.)
Remove the two screws for the clamp that hold the ridiculously short power cord in place.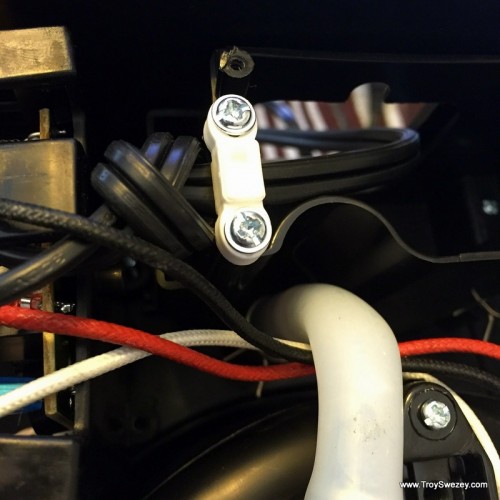 At this point you may consider disconnecting the water hose. I would advise against it. It tends to be a hassle and messing with it could cause a leak and an electrocution hazard and frankly, you do not need to.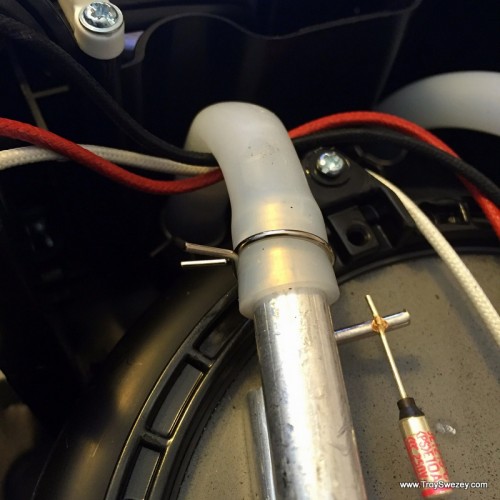 You should now have access to the PCB (printed circuit board). On it lives the speaker. Gently lift it out of the coffee maker and look for a black, circular piece of plastic that looks like a thick washer. It appropriately is labeled 'BUZ1'.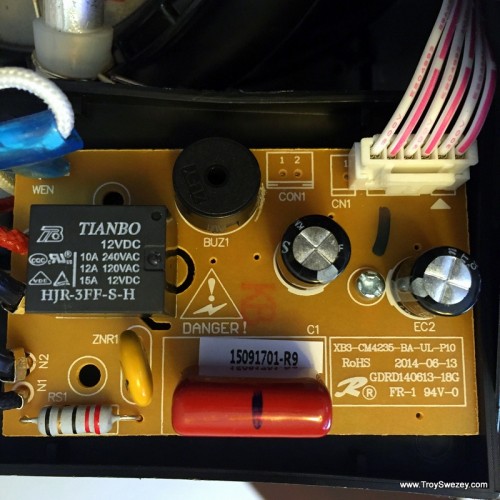 This is the Droid you are looking for.
Grab a pair of needle nose pliers and gently torque the component in a twisting motion until the cap breaks free from the board. Underneath the cap is a small golden disc. That is what is making the beeping noise. Remove that and put it somewhere far from the Mr. Coffee machine.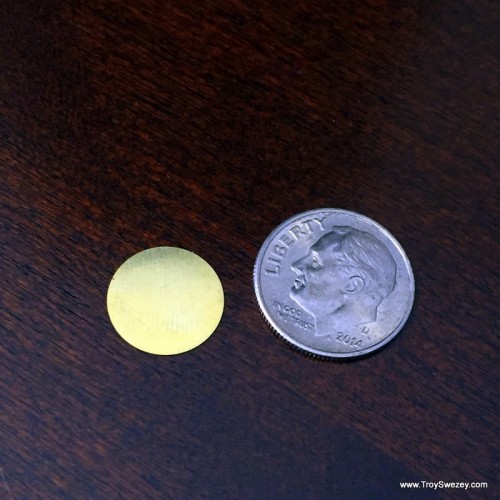 Replace the cap and reverse all the above steps. Save for the little golden disc, you should not have any left over pieces. This is not IKEA after all.
Plug your machine back in and run just a couple cups of water through. You don't need to waste water and besides you do not want to wait too long to realize that rock concert level beeping is gone for good right?
Pat yourself on the back for a job well done and have a cup of joe for me.