I got the bill in the mail today. Seems my annual gym membership dues to Las Vegas Athletic Club is due again.
I was trying to remember the last time I went to the gym. I know it has been since I moved to the south side of the valley. I used to go to the gym almost every day when I was up in The Penthouse mid-town. I would go every night after work or after going out to the club and do my aerobics in preparation for Tough Mudder.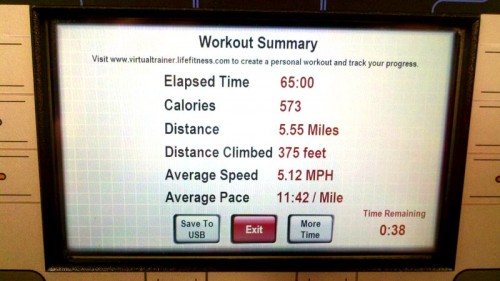 I lived on my own so coming home from the gym at 2 or 3am was no big deal as there was no one to disturb. Then the fire at The Penthouse forced me to relocate and I moved in with Brenna at the Art House in the south side of the valley.
I started going to the LVAC in this side of town but I do not like it all that much. Everyone there at this gym seems to have a trainer and be pretty and girls there roll their eyes at me and I am not even looking at them. All I wanna do is go in to the gym and do my workout and not feel judged. It was cool at the other three locations but just this one in the south is bothersome. Probably 'cause it is the more richey rich side of town with people who can afford the later fashion and trainers and all that.
All the guys walk around with their half gallon or often full gallon jugs of water or who knows what they have got in there. It is just intimidating.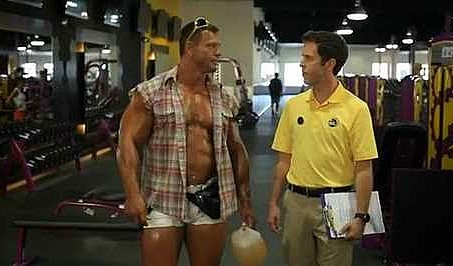 Maybe I really just need to work on losing my ego first? Russell Brand said, "Liberate yourself from that idea that people are watching you." Good idea.
So anyway I decided, after Tough Mudder, which was in October, to take a couple months off from the gym. Not like I am into boxing or Brazilian Jiu-Jitsu or some other physical hobbies for men or something I need to be super fit for. Anyway, then the fire in November resulted in my relocation. I went to the new LVAC location a few times and then started dragging my feet each morning on my way there. One too many "I'll just go tomorrow"s turned in to weeks and then into months. They say it only takes 21 days to form a habit. Now it has been a year and I have not used my membership at all.
So the question is do I renew or not? It is even a question at all because I have a smoking deal there as I became a charter member years ago when they broke ground on the gym location near my first house. If someone joins now the dues are $22 per month but I am locked in at $8 as long as I do not let the membership lapse.
In the mean time I have been thinking about coming up with my own exercise plan. It is modeled after a program called LPL by Steve Kamb. It is very easy to start with and gets progressively harder as time goes on. The best parts are it does not involve going to the gym as you can do this routine anywhere and it works on creating exercise as a habit. It only involved two pieces of equipment that you may already have. One is an Iron Gym Total Upper Body Workout Bar and the other is a Max Fitness 75cm Exercise Ball but they are not mandatory.
One of the problems with going to the gym or working out is when one does not see immediate results. Another is the soreness associated with jumping right into a workout routine. This work out routine will not bring massive immediate results. It will however get the body used to working out and constantly stressing it to make it stronger. By the end of the cycle maybe you will even have developed the habit of working out and come to enjoy it even more.
That is pretty much the point. Nothing wrong with that right?
I know by now you must be interested to now learn more about this new workout routine that is going to take over the U.S. in the coming year. Click the link to read Part Two where I describe TCB LP2 and be one of the first to try out this new workout.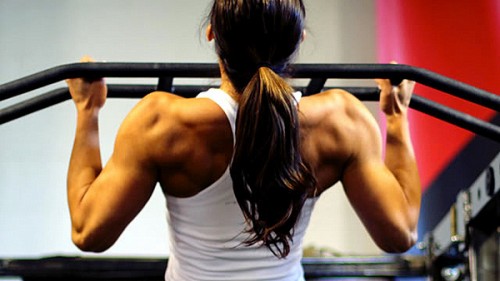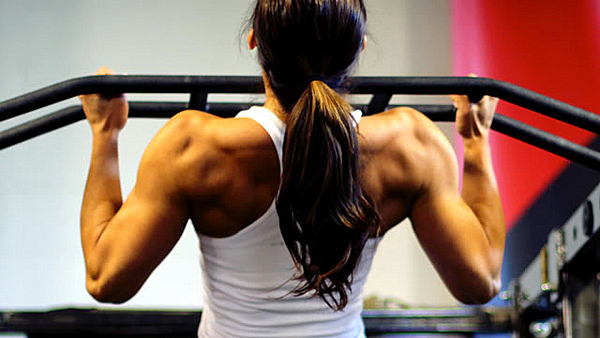 If you liked this or any other posts you read here you may also like 1KSmiles,
a blog site dedicated to things that make me smile. Visit it today!
And feel free to visit and 'like' the Facebook page.
Follow me on Twitter, Instagram, Pinterest and Google+.